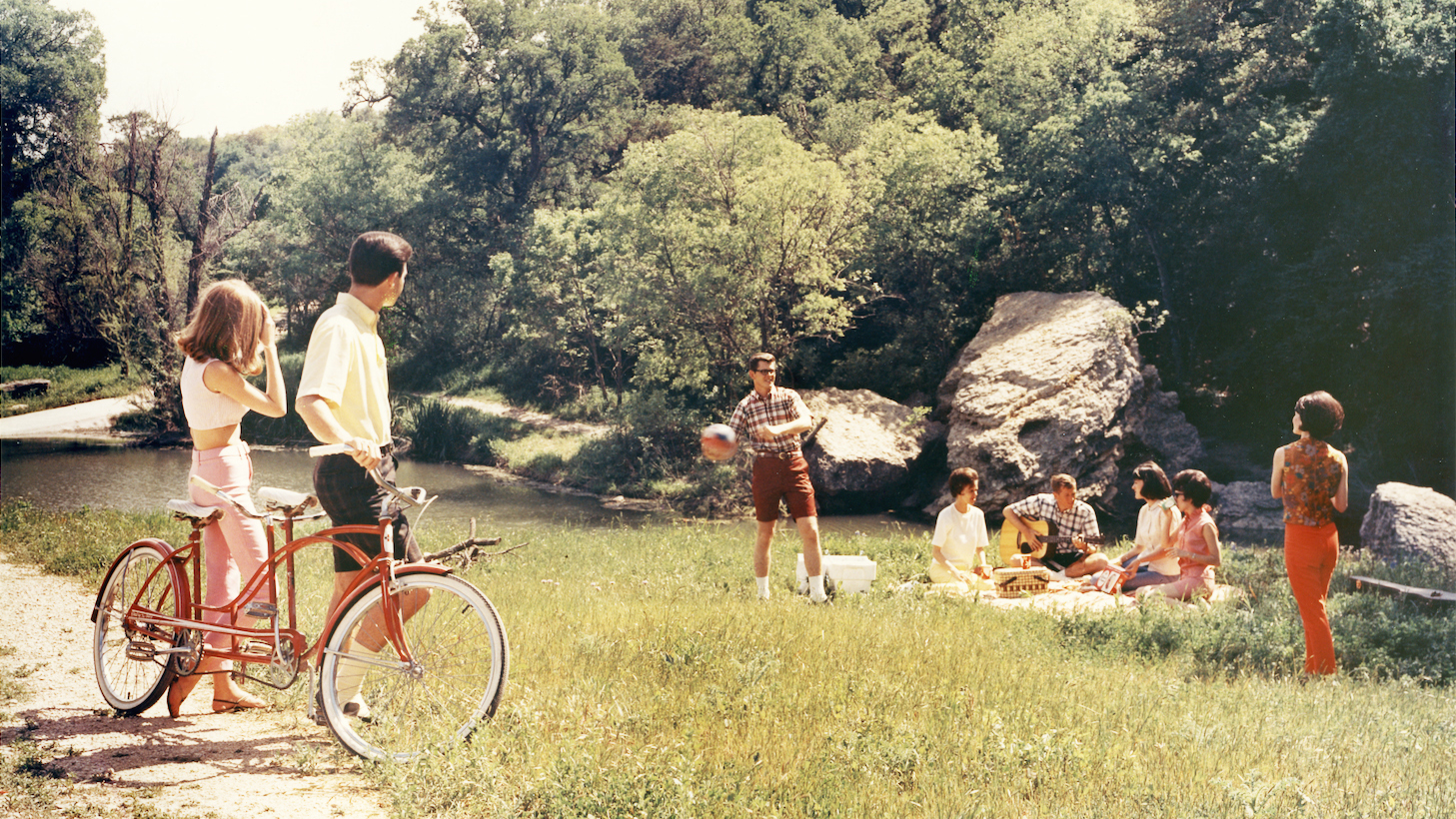 A Vision for the Future
In 1940, when Ima Hogg devoted her brother Will's legacy to establishing the Hogg Foundation for Mental Hygiene, she had a simple but profound vision of the kind of future she hoped the foundation would help bring into existence.
It was a future in which people with mental health challenges would be treated with respect and dignity, and mental health would be seen as indivisible from all other aspects of a flourishing and healthy life.
Over the decades Texas has come some distance toward realizing that vision, in no small part thanks to the work the Hogg Foundation and its allies have done.
This 75th anniversary website is dedicated to documenting, and reflecting upon, this history. It's a history that's important to the foundation itself. It's also part of the broader history of mental health systems and concepts in Texas and America.
At the heart of this website, and of the foundation's 75th anniversary celebration, is a forthcoming history by Texas A&M - San Antonio professor William Bush. Titled Circuit Riders for Mental Health: The Hogg Foundation and the Transformation of Mental Health in Texas, it explores the Hogg Foundation's central role in transforming the way we think, talk, and make policy about the issue of mental health in Texas, with a particular emphasis on the foundation's first three decades. 
We'll be adding new "chapters" to the site on a regular basis over the coming year, and also highlighting interesting historical tidbits on Found Treasures, our 75th anniversary blog. 
The American entry into World War Two in December 1941 had a galvanizing effect on Texas' elected officials and its populace. With 5 percent of the nation's population, Texas provided 7 percent of the personnel who served in the armed forces.
Read more.
In the spring of 1947, the Hogg Foundation launched the "Pierre the Pelican" initiative in Louisiana and Texas. A mental health mascot of sorts, Pierre the Pelican appeared in a series of educational pamphlets provided to hundreds of young couples who were expecting their first child. Read more.
In May of 1970, days after the Kent State shootings, more than 20,000 students and faculty occupied the blocks between campus and the capitol in what was believed to be the largest mass gathering Austin had ever seen. The Hogg Foundation was there. Read more.
In the fall of 1940 Robert Lee Sutherland became the foundation's first director. He would hold the position for the next 30 years, all the while maintaining a close working relationship with Miss Ima, who continued to influence the foundation's mission and focus until her death.
Read more.